This Week's PTA News - December 5th - December 9th
You can help the success of the LES students through your personal, community and business support. There will be opportunities throughout the school in which you can participate. Your knowledge, talents and time are greatly appreciated. It's easy to get started! The best place to start is signing up as a volunteer with the WSFCS system. Once you are signed up the possibilities are endless. Click
HERE
to get started.
Welcome to the PTA website for the 2016-2017 school year. Here we will up date you on weekly information on PTA and school activities. From here you can also contact PTA board members with any questions or concerns.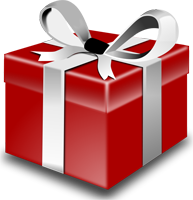 Holiday Workshop will be this Tuesday. This not a PTA fundraiser, simply a fun and exciting time for the children to be able to 'GIVE' during the holiday season.
Items are very reasonable priced - $0.50, $1.00, $2.00. Each child can purchase up to 4 items, so they need no more than $8.00
.
Please send cash only with your child on this day.
This Friday will be PTA's December Duty Free Lunch for the teachers. Volunteers are needed from 10:30-1:30 in the cafeteria to help monitor students while teachers have a holiday meal provided by PTA. If you'd like to help with Duty Free Lunch this month please contact Kayla Smith at angelgurl8678@gmail.com. If you are able to help you must be a registered volunteer with the WSFCS. It's easy to do. You can get started by going to this web address: http://www.wsfcsvolunteers.com
PTA events for this week include:
MONDAY:
Skate Night at Skateland USA 6:30-8:30
TUESDAY: Holiday Workshop
WEDNESDAY: Holiday Workshop make up day & School Spelling Bee
THURSDAY:
Up Coming Events with LES PTA:
December:
Tues 12/13 – Science Fair
Tues 12/13 – PTA Meeting & Holiday Program 6:30pm
Mon 12/19 - Alex's Grill in Lewisville
Tues 12/20 – Kindergarten Holiday Centers & Lunch
Wed 12/21 - Kindergarten Polar Express Celebration
December 22nd-January 2nd: No School - Winter Break
If you have questions or would like to be volunteer and just don't know where to start please contact your PTA at
lewisville.es@wsfcpta.org
Have a wonderful week at school!